Design Wall

Finally! This is such a game changer in The Clubhouse. I can't tell you how much I've put it to use already. I wasn't sure if the six 3M picture hangers per panel would hold, but I've had no problems thus far. Sometimes I'll use a pin to hold a block against the batting. Those Rose Star blocks with the paper still in the outer ring are heavy, but most blocks stick on their own.
DIY Thread Spool & Bobbin Storage Tutorial
Another non-sewing game changer. I love having my spools of thread organized by color and paired with their coordinated bobbins. So far, so good, and I'm loving my new storage on the end of the sewing desk.
These little guys are keeping bobbin threads from trailing across the room. I love finding DIY sewing solutions at the hardware store!
Taadaa! I got three of these babies done this month. Is it wrong that my first thought is I should be finishing one block a week?
Storm at Sea: Changing Course
Smartest thing I ever did was to ask for your input on this one. My existing finished blocks are not destined for a giant Storm at Sea quilt. Rather, I'll use them for some alternate piecing project.
Summer Sampler Series Blocks
I really pounded out some of these this month. I had fun challenging myself with directional fabrics. It's nice not to be scrambling to make swap blocks for
Austin Modern Quilt Guild
meetings at the last minute. I'm looking forward to finishing my own collection of blocks using my Terrain stash.
Pezzy Pin Cushion
This was a fun instant gratification project. It finished up a lot faster than each of those Summer Sampler Series blocks ;-) I think I need more pin cushions.
How was your month of June? Summer's in full swing. What's on tap for July?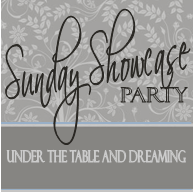 I'm linking up with Lily's Quilts Fresh Sewing Day and Under the Table and Dreaming.